Dushanbe, Tajikistan:
(+992 37) 224 3092
Atyrau, Kazakhstan:
+7 (7122) 763 194
Atyrau, Kazakhstan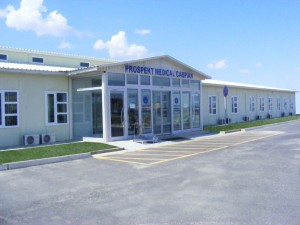 PROSPEKT Medical Caspian is a new, purpose built British medical clinic located near the city centre on the Airport Road.
Serving the expatriate community in the Atyrau region, PROSPEKT aims to deliver high standards of care based on modern up to date medical practice. We employ highly experienced British doctors and paramedics who are resident in Atyrau, alongside high calibre national Kazakh doctors and support staff.
English is the main language used in the clinic, but we also have staff fluent in Russian; Kazakh, and several European languages.
Services we provide:
Outpatient general medical services
Gynaecology
Paediatrics and child health screening
Health promotion
Medication management
Women's health clinics
Diabetic care
Chronic disease program
Immunizations
Men's health
Occupational medicine
After hours emergency care
Laboratory and imaging services